Comments from other Authors and journalists: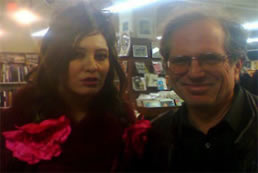 Dear Brian Appleton,

You are so kind and full of love for wher I belong and so dear to me
Zibahoo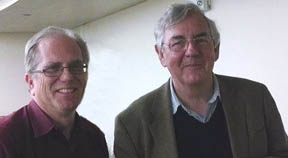 Dear Brian Appleton,

Thank you for your kind message, which was a pleasure to receive! I looked at your web-site as you suggested, and I see that we do indeed have similar trajectories - living in Iran in the 1970s, and then staying involved, finding oneself interpreting Persian culture for a western anglophone audience almost wholly ignorant of it. I suppose the big difference is that I have stuck fairly (not wholly, but pretty much) to medieval literature, whereas you have much broader and usually more contemporary interests. It's a pleasure to be in touch!

With all best wishes,
Dick
Interview between Dick and Brian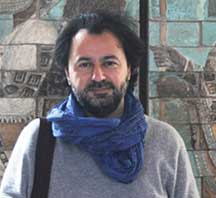 Brian, Hello and many thanks for sending me your book link. It seems very interesting and I will look at it for sure.
Touraj Daryaee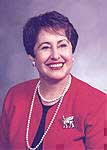 Hello Brian, What a wonderful project you have undertaken. I remember the Sarmecanic family well from Golpashan. Their house compound lay across the ruins of WWI houses from our house compound and right across the street from our orchard. I knew they were in the LA area and have met a grandchild who is related to my friend Dr. Aryan Ishaya. I would be very happy to read your ms and to write a few lines for the cover.
Sincerely yours,
Eden Naby




Dear Brian,
I am Pro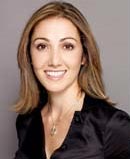 fessor Sabeti's assistant, writing to you on her behalf. She regrets that she is unable to respond to your email in person, but her extensive travel and rigorous work schedule often make direct communications difficult.
Professor Sabeti sends her gratitude for your kind thoughts and for your interest in her work. She is very touched that you have taken the time to write and express your support. She wishes you the best in all of your pursuits.
Sincerely,
Joe Vitti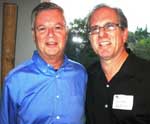 March 7, 2011
Dear Brian,
Thanks for your note and good words. I like the Limbert idea. And as for "American interests," I'd be OK with pursuing them if only we would coolly analyze what is truly in our interest and what just redeems momentary emotions but actually ends up hurting us in the end.
Best regards,
Stephen Kinzer
Stephen Kinzer Live on Youtube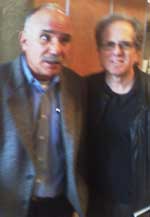 March 10, 2010
Hi Brian, Good to be in contact. I am speaking on Sun,, March 14, 10am at the SF Unitarian Church, on Franklin near Geary. I am also speaking on April 11, 7-9pm, for the Wellstone Democratic Club, 390 27th St, Oakland. Both talks are about Afghanistan, but Iran inevitably comes up in the discussion. Hope to see you at one of the vents. Come up and introduce yourself.
Reese Erlich
http://www.iranproject.org/credits/erlich.html

January 19, 2010
Dalia Sofer
author of Septembers in Shiraz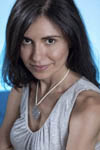 Salam to you. Thanks for writing. Very interesting website (and story)! And congrats on the book, which looks wonderful, too...

All my best,
Dalia

website




Comment from Reza Aslan, Author of "How To Win A Cosmic War"

Thanks for this Rasool. I really enjoyed it
Reza


http://www.rezaaslan.com/





Comment from Ambassador John Limbert
Brian,Thanks for your note. It was a pleasure meeting you as well. It sounds like you have your priorities right. Many thanks for the book. I read it on the plane ride home and thoroughly enjoyed it. I liked reading about your career in Iranian films.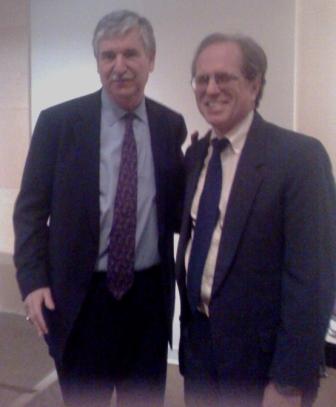 Deputy Assistant Secretary of State, Ambassador John Limbert and me at World Affairs Council of SF









Dear Brian-
Thank you very much for your email and for the note on Amazon. Truly appreciate it.


I am reading your book and am enjoying your tales ver

y much. Your love for Iran and it's people comes thru loudly.


Thanks again and let's stay in touch.
Kindest regards,
Mahbod

Salam, janam,
Yes I saw your website and love it! B

ravo for taking the path less
taken. Over the years,
we both have shared the same loves and pain for Iran and her people.


Speriamo-- in this new age, Obama may be able to change the prevailing mind-sets. How special that would b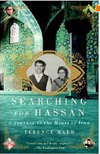 e! To start a new chapter, fresh at long last. Hopefully, we can meet up when we next come out to Berkeley, or even in Iran during the filming of Searching....

Until then, much love, ghorbanat, T

From Terence Ward, author of "Searching For Hassan"


From Roger Cohen, NY Times
Thanks so much, Brian, and agreed all the way down the line. Will look at site.
Best,
Roger




Comments from Readers:
January 31, 2016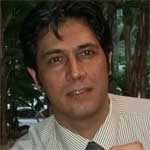 from Arshia Rezvanipour.
SALAAM VA ARZE ERAADAT BRIAN AZIZ, Hope you're OK and doing well. I visited your website and found it quite interesting. As an Iranian who's always been eager to read about history and literature, please allow me to congratulate you for your efforts and thanking you for showing the world the true face of Persian culture. I hope that I would be able to find a copy of "Shamshone: Sun of Assyria" here in Malaysia. Judging from the comments, it seems an interesting book to read. Although I'm not personally from Azerbaijan, but I'm familiar with its history especially the Constitutional era. Actually, my family's background is rooted from both the east and west side of Iran (Kermanshah and Mashad to be precise, but I was born in Tehran). By the way, thank you for adding me on linkedin and hope to meet you someday in the future. Truth is, I grew up in the states (during the golden era) and being in touch with you brought back a lot of pleasant memories from my younger days (Austin,Texas and San Diego, California
Omidvaaram hamisheh salaamat va tandorost baashid.
Yours Truly,
Arshia
April 11, 2013
Hello Brian,

I just finished reading your book, "Shamshone". I enjoyed it thoroughly. Thank you so much for sending me the book

You wouldn't believe how much I could relate to the stories -- I'll just give you a few hints as to why:

- My father's ancestry comes from the town of Uroumieh or Rezaieyeh.
- Up until when I was 10 years old, both of our neighbors on two sides were Assyrians -- super nice people.
- I spoke a few words of Assyrian back then.
- I could recognize many names mentioned in your book of places and people.
- Baha'is were persecuted like Assyrians before and after the revolution.

Anyhow, it was a great experience reading your book.

I wish you great success!

Ghorbanat,
Jalal


April 11, 2013
Hello Brian,

I just finished reading your book, "Shamshone". I enjoyed it thoroughly. Thank you so much for sending me the book

You wouldn't believe how much I could relate to the stories -- I'll just give you a few hints as to why:

- My father's ancestry comes from the town of Uroumieh or Rezaieyeh.
- Up until when I was 10 years old, both of our neighbors on two sides were Assyrians -- super nice people.
- I spoke a few words of Assyrian back then.
- I could recognize many names mentioned in your book of places and people.
- Baha'is were persecuted like Assyrians before and after the revolution.

Anyhow, it was a great experience reading your book.

I wish you great success!

Ghorbanat,
Jalal



August 26, 2012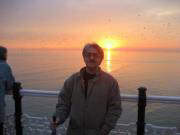 Dear Brian,
I have received your book. Thank you so much. I treasure it for life. It is fantastic and I really enjoyed it. I wish you alll the success for your coming book.
Thank you again Pahlavan.
Cheers, Shahram

April 10, 2011
Dear Brian,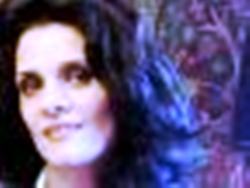 Your insights are wonderfully inspired. My two favorite were: a) that in Persian (and Italian) culture you are loved for who you are, not what you do. b) that there is a parallel of sorts between the Nordic cultures and the Mongols!

I basically want to help promote your book in any way I can. I think your voice is very deep and profound and needs to be heard. Kudos!
Kind regards,
Afsaneh Mirfendereski

February 14, 2011
Dear Brian,
This evening I did a keyword search for Bell Helicopter and Iran and found an article written by you in 2002 Click for link in which you describe the Iranian revolution of 78/79. As a result, I wonder if you might have known my brother who worked for Bell in Isfahan at the same time you were employed by Bell. His name was Gilbert Lee Johnson. In addition to working for Bell, Gil also freelanced as a journalist for the BBC. In his private life, Gil was a karate expert and a falconer. Gil told me that he was one of the last few Americans to fly out of Iran.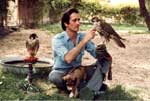 Gil passed away in 1988. About six months ago I pulled his memorabilia from storage with the thought of writing a book about his unusual life for distant family. Amongst Gil's documents is a 27-page account of his experience during the revolution in Isfahan. I estimate the date of the article to be October 1978. In the article he talks of jumping into the fray with a hidden camera and a female friend named Crystal. She was an American teacher of some kind who spoke fluent Farsi. In any case, Gil and Crystal joined the marchers with the help of friendly locals. He also vaguely mentions one of Crystal's friends, a man named Parvis.

If by some chance you knew Gil, or Crystal, I would greatly appreciate learning what you remember, whether those memories are good or bad. Gil loved the Iranian people, but he also lived life on the edge of danger. I don't know what kind of employee he might have been, and I don't know the exact dates of his employment or anything about his job. Since Gil earned a degree in journalism, it's likely he was doing paper work of some kind. If you knew Crystal, do you remember her last name, or perhaps a way to contact her? I'm also trying to find any articles or photos Gil might have submitted to the BBC. I have a large number of his 35m slides from Iran, but he didn't write any identifying information on them.

If there is anything you can tell me about Gil from that era, I would be most grateful. Below is a picture of Gil.
Regards, Jeanne Donovan

Sept 17, 2002
William Dunn of William Dunn Design wrote: (volunteer fireman at 9/11)
Hi Brian,
I just read your "Tales from the Zirzameen" on line. You're a terrific writer!
I wish everybody could read about your story. It would do a lot for international relations! Your imagery and descriptions of your feelings brought me right into it. I could imagine what it might have been like through your words. It was magical!
I'm not exactly sure what you do for a living…but if you ever wanted, I think you could do a pretty good job of writing for a living!
Can't thank you enough for sharing your story with me!
Sincerely, Bill Dunn

April 21, 2005
Nilufar Abi, student of political science and aspiring film maker, wrote:
OH MY GOD, WOWWW! Your article in www, Iranian.com entitled "Make Me Persian" was by far one of the most unique and surprising and heart-touching articles I've ever read! What you stated and your point was so one of a kind and the thought of it never actually crossed my mind. My take on your article was that it made me realize more about the beautiful uniqueness and originality of our culture and how stealing its natural resources from its soil you might as well just sweep it off its feet and take its entire integrity. It's a matter of all or nothing, it's a matter of either rape me or don't rape me, not just part of me, the whole package.
It's also great to point out to the US Iranians what the life and dignity is our heritage and cultural inheritance and the soil of motherland which is in our blood and the world needs to learn what we really are all about not just the oil that the ignoramuses know us for.
Love, Nilufar




Oct 24, 2003
Babak Maziar in response to my poem Imagine wrote:
This poem was so wonderful. It touched my heart and brought tears to my eyes.
What is so unbelievably hard to believe is how easy it is to accomplish it all; if we were all a little less greedy, a little more forgiving, and a huge company would accept 450% profit instead of 500%, and the ones in power were happy to accumulate wealth for the next 1000 years instead of 10,000!
I guess that is hard to imagine!
Babak Maziar
Comment by Brian H. Appleton: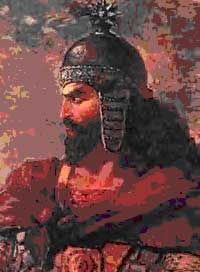 (Babak, Azeri hero for all Iranians)



Fatima M. from Albania wrote about my poem: "Forty Days in The Wilderness of Heartland"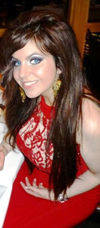 "WOW that was incredible! very touching!! I studied English Literature, and so it was very fascinating to see the comparison of a lover and country which created perfect imagery. Your use of metaphors/similies strengthened the emotion and meaning dramatically! Wow.. im glad i read it! You really are very talented!

Turkey is also beautiful, the people r so nice and hospitable :) You have to go to Albania, i will definitely send you some pictures..

You're very kind in your compliments :) you made me very shy, and its a pleasure to write to you.. I can learn a lot of knowledge from you :) Your poem really was the highlight of my day..

Hehe, i lovvvvveeee your last sentence!! the linking of you and me as Rasool and Fatima hahaha you're incredible!!

You have to keep in touch, Im so glad i got to know you :)

Tc :)"

Read more comments from readers

Read comments from Brian's "Five Days in Tehran" article
Comments from Film makers, Film critics, Actors and Entertainers:
Comment from Hossein Khandan
SalA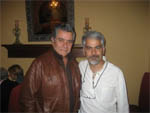 m. az AshnAi bAhAt xeili xosh hAlam. Sitet xeili motanave va informative. man o x AnevAdam yek mAh e dige be Chicago barmigardim. omidvAram betoonim bAham sohbat konim.
All the best to you Brian,
Hossein Khandan

Comment from: Jahangir Golestan Parast


I have been fortunate to know Brian Appleton, what a man full of love, respect, compassion for all races. He has been to 5 of my Bam 6.6 screening and truly he has enlightened the audience. I wish more people could get to know him. He has such extensive knowledge about Iranian history and culture. We have good people in every corner of the world.You are truly an asset to human kind. I love you for ever.
Gorban to Jahangir Golestan
In response to: Mr. Appleton
Website
Comment from:
Brian H. Appleton
Pahlewan,
I love you too,
Brian/Rasol





Hey Brian, sorry for my belated response, ive been in LA filming the first part of a new trilogy, names and details are sadly under wraps at the moment but youll be hearing about it very soon.



i tried to visit your site but it said it was under construction, ill try another time. I will have a look at that brian, this is a topic i have a great interest in.

thanks for the compliments, Michelle is such a fantastic actress, i wish i could do more work with her.

All the best, Jeff Goldblum

Dear Rasool,
Thank you for your kind email.

I am very excited about going to Iran and feel that it is an opportunity to bring the Iranian people to the West in an open, unbiased way.

I believe it is long over due and timely. The media has a way of making things sensational, as this is what sells news. Unfortunately, it certainly has negative consequences.

Best regards,
Michelle
Michelle Nickelson, President UAE based Mirage Holdings Inc.

July 17, 2002
Darius Kadivar, film critic, Paris
Dear Brian, Rasool,

Incredible story, I am even more fascinated by your cinematographic experience in Iran and hope that you will indeed share more of your memories on this experiment as well as pictures. You should even maybe write a book


Regards, Darius Kadivar


March 13, 2003
Cyrus Kadivar, film critic, London
Dear Brian,
Really enjoyed your story. You mentioned General Khosrowdad. I know very little about him except the sketches in the press and a few memories. Could you describe him in detail if you knew him or capture him in a paragraph or two…One book idea would be to do a book called: The Shah's generals… 12 chapters and depicting 12 different generals with photos…so many ideas so little time…take care, Cyrus

Brian,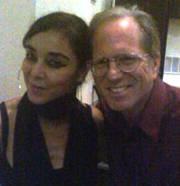 Good to hear from you and glad to be a friend of yours, shirin neshat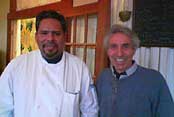 Best of Luck on your
book Rasool! from "Batman "Cafe Zeste